Analyze your portfolio and access new market insights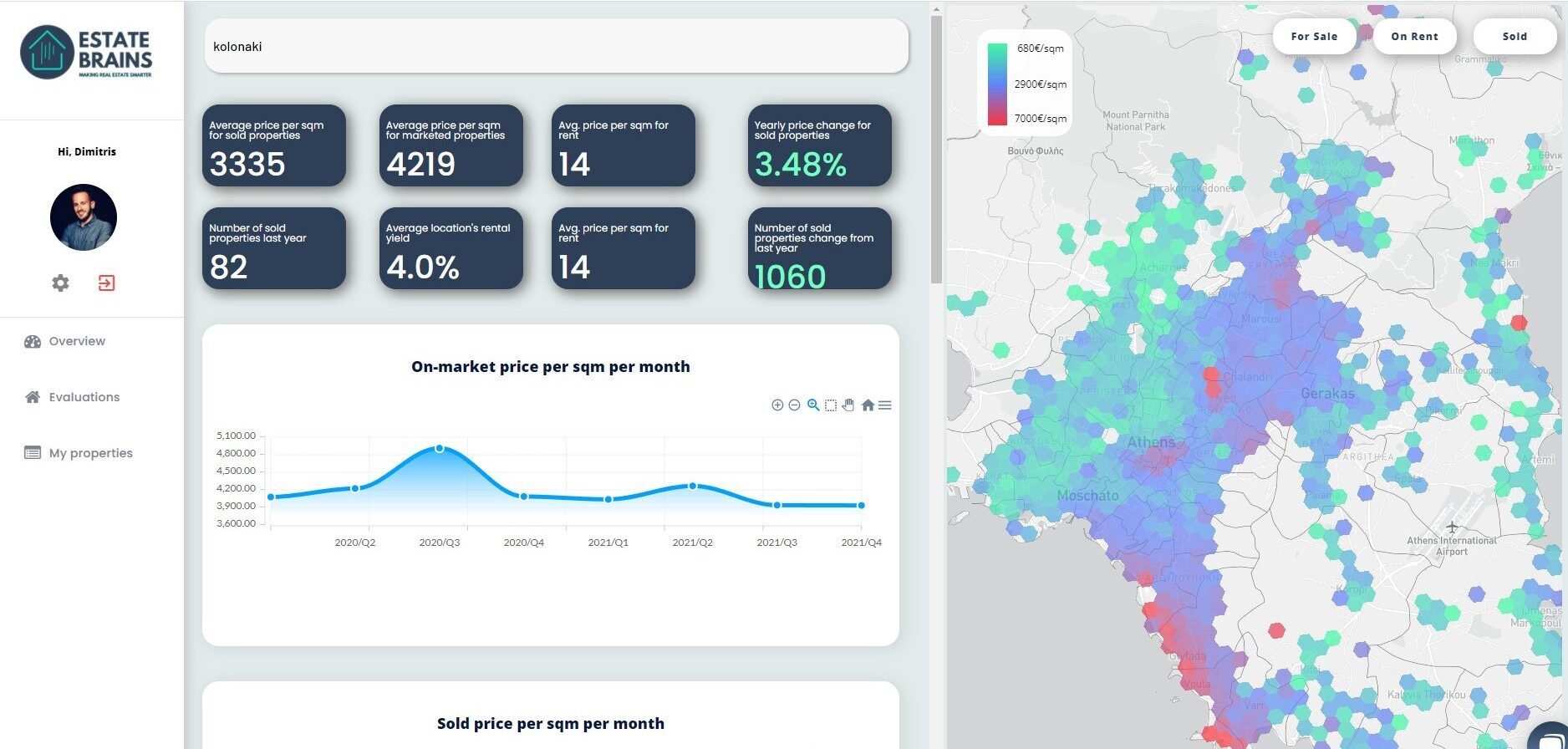 Today's real estate investing industry takes operational efficiency and a strategic edge in terms of information. Our tools and services harness the power of data and artificial intelligence to provide you with everything you need.
Gain actionable insights & discover new opportunities

Evaluate properties based on real-time data

Optimize your portfolio performance at scale

Lower operating cost and business risk
Are you still spending valuable time evaluating a property?
By considering over 100 different parameters related to a property in combination with market data, our Automated Valuation Model helps you to evaluate properties accurately in seconds.
What if you could instantly be able to monitor the performance of your real estate investments without wasting your time?
Save time from standard procedures such as gathering information and evaluating prospects. With Estate Brains, you can easily automate real estate reports to share directly with your clients.
Gain more profound knowledge in any real estate market
Access new market insights, follow real estate trends that drive property value. Estate Brains MarketWatch harnesses the power of data and a.i and helps you make smarter real estate decisions and advice.
Read more
Monitor the performance of your real estate in real-time
Watch essential indicators related to the performance of your assets or listings and discover opportunities in your portfolio through dynamic dashboards
Test Estate Brains in action
Enter the future of Real Estate and upgrade your service today